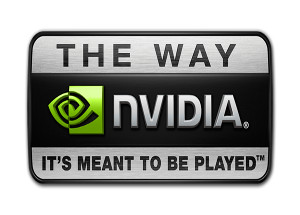 Well if you haven't been satisfied with the GTX 780, GTX 770, and GTX 760 then you might just be in luck that Nvidia plans to launch 1 or 2 new high end GPUs before the end of the year is out. The first rumor is that Nvidia is going to produce the GTX Titan Ultra and the GTX 790 dual GPU graphics cards. Also even though the 700 series launch just a couple short months ago it looks like Nvidia could be gearing up already with the 800 series which might be to match the upcoming AMD 9000 series due out in October.
GTX Titan Ultra and GTX 790 Rumor
Now what will separate the original GTX Titan and the GTX 780, which both use the GK110 silicon, is the CUDA cores mainly. The GTX Titan Ultra would have all 2,880 CUDA cores unlocked and ready for some series graphics loads. To put that in comparison the GTX Titan has 2688 CUDA cores unlocked and the GTX 780 only has 2304 CUDA cores at its disposal. As for the GTX 790 it should have dual GK110 cores at the heart of it. As far as CUDA cores from what I have read is that is a complete unknown since Nvidia doesn't want to cross the 300W TDP threshold but either way it would seem to me that two GTX 780 on the same PCB would be one hell of a card. MY biggest question in all of this is going to be price. The dual graphics cards from Nvidia are typically $1000 cards which the GTX 690 and Titan currently are. If the GTX Titan Ultra does indeed come out then at what price point is it going to be? $1200? $1500? Guess we might know before the end of the year if the rumor is true.
GTX 800 Series
Now let us get to that second rumor. Videocardz.com is saying that the next generation "Maxwell" graphics cards could be launched as early as Q1 2014 but later in Q1 than earlier. If this is true then it will not feature a 20nm process. According to Videocards is that TSMC would not be ready until later in the year to start mass producing until the end of Q2. No information is available at this time that I have seen other than this. It would seem very soon for a new generation of graphics cards but this could be more telling of Nvidia worried about the AMD 9000 series that is set to launch soon in October. Regardless it is something to keep up with the closer and closer all of this gets.
Image courtesy of wccftech.com